Kyokushin Karate
Online Dojo by Daigo Ooishi
From beginner to black belt, you will find a wide range of instructional suitable to your level. Take your karate even deeper and learn at your own pace.
Also we will have live streaming Keiko once a month. This is a great opportunity to watch Hanshi's keiko on live! Students whose shcedule does not allow them to attend regular dojo training are especially welcome.
What is Kyokushin Karate
The History of the IKO Kyokushinkaikan is the History of its Founder, Mas Oyama.
Commenced the Oyama Dojo in May, 1954, and in 1963, established the name of International Karate Organisation (IKO) Kyokushin Shogakkai Kyokushinkaikan.
This is the birth of the worldwide Kyokushinkaikan karate movement.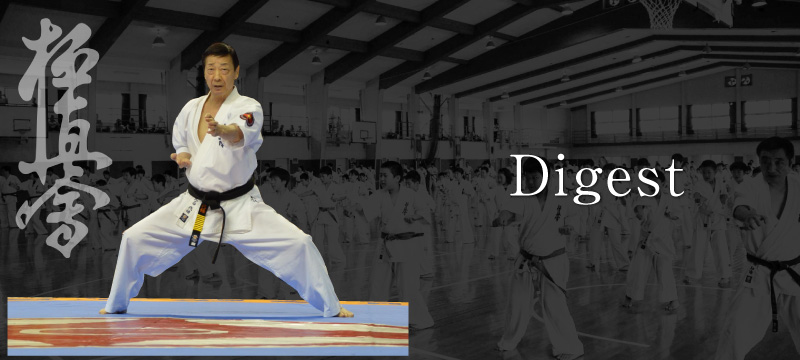 NEWS
2023.08.10

2023.06.29

2023.04.25